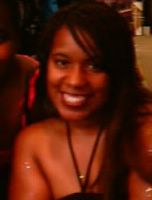 Dorrie Wheeler has Tha Biz!
It's a different twist for me to be on the opposite end of questions. Normally, I am the one asking, probing, attempting to extract information that may or may not want to be given.
This interview was a pleasure, not only because I love any opportunity to promote my book but also because I know the interviewer - know her in the way that only the internet can make possible. She sounded as nice on the phone as she did in her emails. Can't wait to meet you in person, Dorrie. Thanks for the good look.
Oh, and check out the other interviews. A sistah can't be mad at seeing her picture sitting next to Yolanda Adams, Tamara Gregory, Ray J, and Jodley Watley. Not bad company to be in.
Hit the link: http://www.thabiz.com/