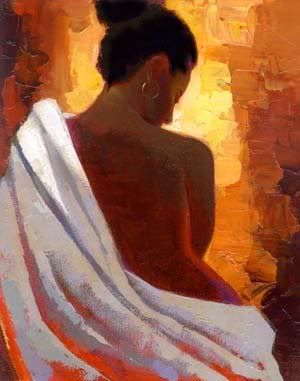 Something quite phenomenal is going on.
I'm not so sure what it is,
but quite frankly,
I don't care!
I simply know that, whatever it is,
it will be great!
It has to do with change, healing, growth, and evolution. And it has to do with women.
If I were pressed,
I would put it in words like these:
There are changes taking place in the hearts and minds of women
that are going to rock the world!
Women are changing their minds about who they are and what their role will be in the world order.
Women are learning to be responsible for the healing of their mental, emotional, and spiritual selves.
Women are learning to love themselves and each other.
Most of all, women are evolving to the point
where they are no longer willing to accept crap
from themselves or anyone else.
I love it!
How you ask are they doing it?
Well, I can only tell you what I know.
Women are learning how to breathe.
They had forgotten how to breathe.
Now, they are breathing consciously. They are breathing deeply.
Breath awakens the divinity resting at the core of our beings. It brings light into the soul.
It lightens the mind, body, and spirit of women. It brings light unto the world.
Women are learning how to lighten up.
Women are praying.
They know that prayer is the inner communication between themselves and their Maker
which turns on the force-the power of the creative nature of life.
They are realizing that prayer can get into places they cannot.
Prayer can reveal what cannot be seen with the naked eye.
Women are learning that prayer is the best weapon one can use when one is engaged in spiritual warfare.
Women are singing.
Somehow, they know that singing stimulates the forces of the Divine
and they are realizing that it is their responsibility to sing to the glory of God.
Women are singing:
"Ain't Conna Let Nobody Turn Me 'Round" because
"Momma Said There'd Be Days Like This."
Sometimes, they sing, "My Soul Looks Back and Wonders How I Got Over,"
but they know "There's Something Inside So Strong"
and they sing, "1 Am Woman, Hear Me Roar!" and
''I'm Every Woman!" and
"Ain't No Stoppin' Us Now!" and
"Everything Must Change!"
They know "His Eye Is on the Sparrow" and
''I'm Gonna Pray Your Kingdom Down!"
'cause they know "You Got the Right One, Baby!"
Women are singing loud.
Women are singing joyfully.
Women are dancing.
Women are dancing playfully. Women are dancing seriously.
When the pelvis of a woman swings in the movement of dance, the energy she emits heals the world in which she lives.
Women are coming to understand that one of the major problems in this country
and the world
is that it is being run by people who cannot dance, who have no rhythm,
who are out of step.
These people are stepping on other people's toes.
Dancing women are women in rhythm,
women in time with the beat of life.
Women are beginning to boogie their way to peace and prosperity.
They are doing the Hustle,
Electric Sliding themselves out of darkness, and waltzing into the light.
They are creating new steps and dancing to their own music. Women are beginning to realize that their ultimate dancing partner is the One Mind, One Spirit, One Power of Life called God.
It is a beautiful sight to behold:
Women - breathing, praying, singing, dancing, and living from that place of divinity that can change the world.